Our Approach
Legends Coaching System
We want you to have fun and work out, and at the same time box well and correctly. We have TCW's trademark coaching system in place and our coaches not only push you physically or mentally but can also teach the sweet science. Other than our passion for the sport combined with the unique and genuine boxing experience we offer, it's our students that complete us. We've build a solid boxing community at Legends. This makes Legends Special.
blog articles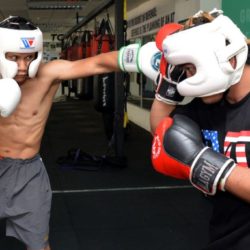 There's a difference between sparring and fighting. Fighting comes with the goal of winning and destroying your opponent whereas sparring is focused on developing your skills! This post is dedicated to those who are relatively new to sparring. Training on equipment only develops your technique. Training in the ring develops your fighting skills! As soon[…]
Sparring is a drill where you and your opponent help each other to practice real moves in a proper ring. The intention isn't to beat your opponent but rather learn from each other. Noticing subtle nuances such as movements, punches, positioning, defence and other aspects of fighting which sharpens your overall boxing skills. At some point[…]
Previous
Next
Get in touch
We'd love to hear from you!