About US
Team LEGENDS
Our coaches at Legends are passionate, dedicated and knowledgeable. They are always learning to be better coaches so as to provide you with the best training opportunities. Whether you want to box to improve your fitness level or get quality coaching to help you advance in your boxing career, we are here at every step of the way. Once a Legend, always a Legend. Just like you, we at Legends are fighters too.
blog articles
Following up from the previous post regarding the basic guard, in this post, I'll be touching on another type of guard, commonly known as the high guard. It is pretty much the same as the basic guard only that for the high guard, you hold your hands much higher than before. When you're adopting the[…]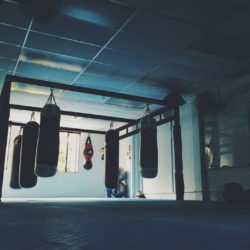 Legends began in a small hole in a building at North Canal Road. We were a very small gym, probably the smallest gym back in 2014. There was no lift. The stairway to the gym was dark and creepy, like something you'll see in horror movies and our members had to wait at the stairs[…]
Previous
Next
Get in touch
We'd love to hear from you!