I have been working with my hands as a carpenter all my life. Prior to boxing I used to play rugby for 4 years. I've been involved with boxing for the last 10 years. I'm 40 years of age now and I have to admit that my hands are very stiff the day after hitting the punching bags. I've seen promising boxing careers being cut short because of permanent hand injury, wrist injury, thumb injury. I'm writing this article to urge you guys to take hand wrapping seriously.
As padded as boxing gloves are, there isn't always a lot they can do to protect the hands from injury. Instead think of gloves and hand wraps as one system, with one layer to protect your opponent, and one layer to protect yourself.
The glove itself is designed for that system with providing a space for the fist that is wrapped not a bare fist. The gloves should always fit snug, do not punch anything if not. The hand is formed of 27 small bones, all of which take a huge amount of shock with each hit. Tight, well-fitting hand wraps hold everything in place and reduce a lot of the ability for bones to break or fracture by giving them support.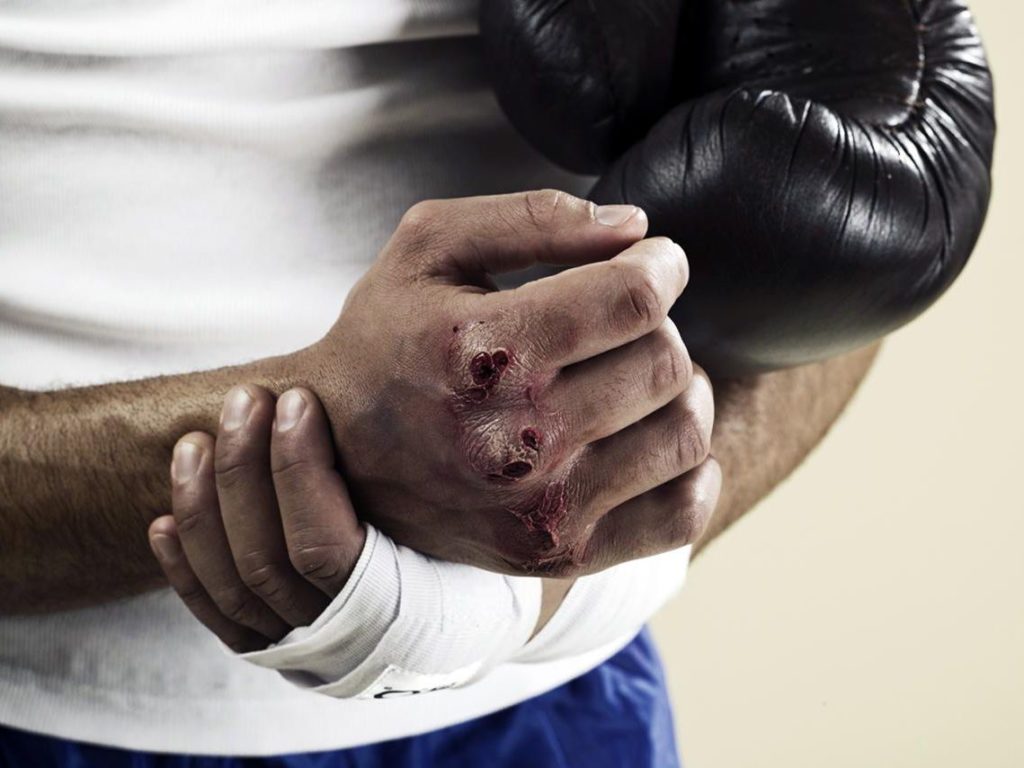 There are really two main categories of hand wraps:
Professional hand wraps and training hand wraps. Professional wrapping is most commonly seen in fights, but can also be seen among many high level boxers during training. Professional hand wraps usually consist of layers of thin gauze and tape, which is often applied by a cornerman or trainer adhering to the competition rules.

What most people refer to when they say 'hand wraps' are the ones used for training, which you wrap up yourself.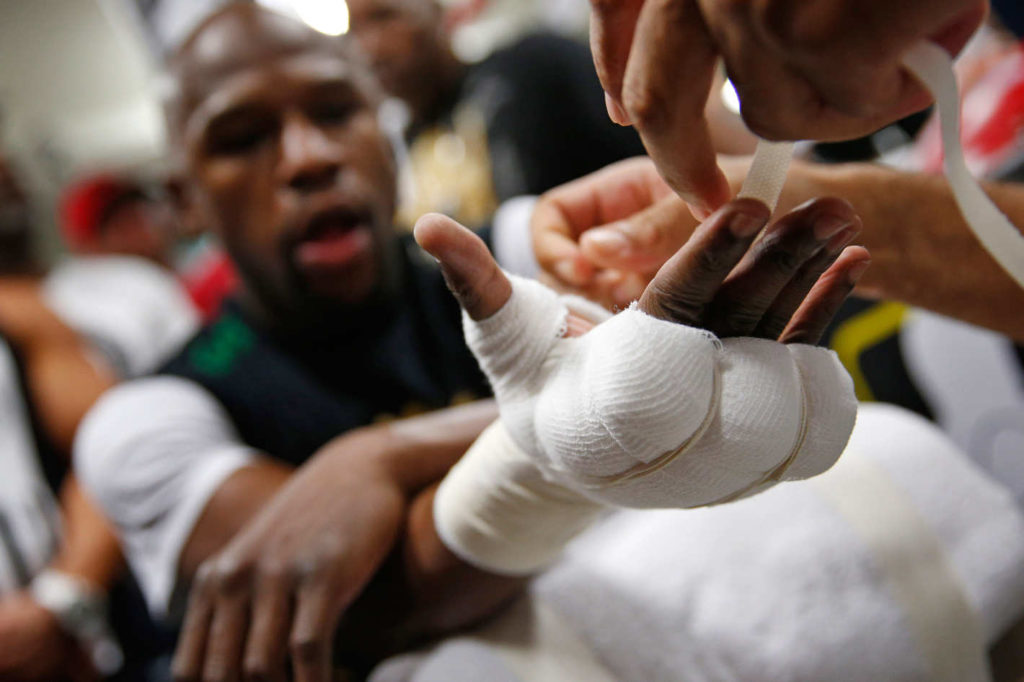 Training hand wraps are themselves broken down with a few different options. Some hand wraps have a stretch to them (often you'll find these as 'Mexican' hand wraps), meaning they fit the hand tighter and often form to the shape of the hand a lot closer.
Some hand wraps are non-stretch, which are usually (but not always) a slightly thicker material which fits slightly differently and doesn't risk being too tight.
Both types will do a great job at keeping you safe, so the fit is really down to what you prefer.
The other factor in a good hand wrap is the length. Wraps usually come in two sizes, 98" (2.5 meters) and 180" (4.5 meters). I would always suggest to go for the longer length, as it just gives you that added protection, and allows you to cover the thumb and between all fingers, whereas the shorter lengths require a separate knuckle guard.
I find that wraps with a thinner material tend to provide a better fit. Hand wraps can vary a lot though, so try and do your research before buying the first pair you see.
Inner gloves are also an option, they can be a great option to have available, however the protection will never be as good as hand wraps because of the way inner gloves fit on the hand. If you have the time and you're doing a standard length training session, then always opt for hand wraps if possible.
Some boxers like myself even use both inner gloves and hand wraps, for the best of both, however that really depends on the size of gloves you use and what you personally find most comfortable.
The key points of a good wrap
make sure you can make a fist (avoid too much wrap on the inside of the hand) (it will keep things cooler as well)
make sure that you have ample knuckle cushioning
make sure your thumb is effectively wrapped
make sure to make the double X across the back of your hand to hold the bone structure in place
make sure that the wrist is properly supported
make sure that your wraps stays intact when squeezing into your gloves
WhatsApp us at 89492236 or download our 'Legends SG' app to claim you FREE boxing class and get started!
Signing off,
Coach Bruno De Deckere
The Almighty Belgian
England Boxing Amateur Coach Level 2