Legends began in a small hole in a building at North Canal Road. We were a very small gym, probably the smallest gym back in 2014. There was no lift. The stairway to the gym was dark and creepy, like something you'll see in horror movies and our members had to wait at the stairs while they wait for the previous class to finish before it's their turn to do the next class. Despite our size and circumstances, our hearts and goals are huge. Including our members.

Slowly but surely, we made our mark in the local boxing scene. Like many other businesses and entrepreneurship start ups, it wasn't easy and smooth sailing but Fai and I kept on hustling and fighting to build a healthy boxing community through Legends. It was all worth it.

Now, we are located at 43 Carpenter Street. Decent space to accommodate more people, decent toilets and showers, lockers for rent, air conditioned, more punching bags, more strength equipment, variety of exercise machines, and much more overall efficiency.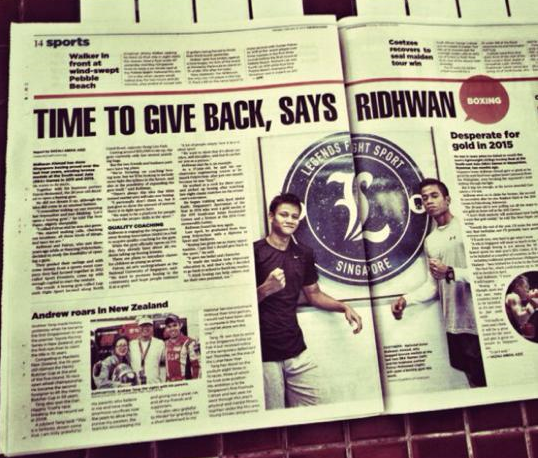 Today, on 14th February 2020, we turn 6! It's a great feeling and satisfaction to prove to our ourselves daily that the sport of boxing can continue to grow and prosper despite the common belief that sports in Singapore has no future. Especially boxing. Were we scared? Damn, you have no idea. But without fear, there will be no courage. And to erase (or shall I say minimise) all doubts, fears and worries, we formed a team of staff and coaches that are dedicated to teach genuine boxing properly and take this sport to another level. It was pure, relentless, hard work, EVERY SINGLE DAY. Soon, our faith and belief grow and anyone who came to the gym or know us can feel our positive vibes.

We wanted to make boxing available for all. Use boxing as a platform to give back to the community. Our vision is to unite the people through boxing. Other than developing the next generation of elite boxers, even if you want to just box for fitness, Legends can be called HOME.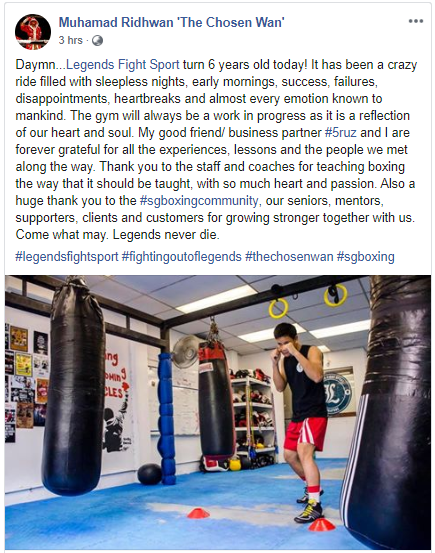 Now that we have reached our sixth year, this does not mean that we are going to chill and take it easy. In fact, the harder work begins now. There are many people out there that are looking to transform and change their lives for the better and boxing is a great start for them. It is our responsibility to inspire and motivate, to create champions in the ring and more importantly in life. Boxing has given us so much, other than putting food on the table and we want the rest of you to gain from what we or boxing have to offer. When you put in the hard work of course.

We are grateful and blessed to have met so many different people who walked through our doors. Many stayed, some have moved on but the friendship and good times will never be forgotten. We are proud of our members and the boxing community.

While some of you feel like you come to the gym to be inspired and motivated, we on the other hand look to you to mould us into better individuals and coaches. It's been a great ride and hopefully, many more years to come!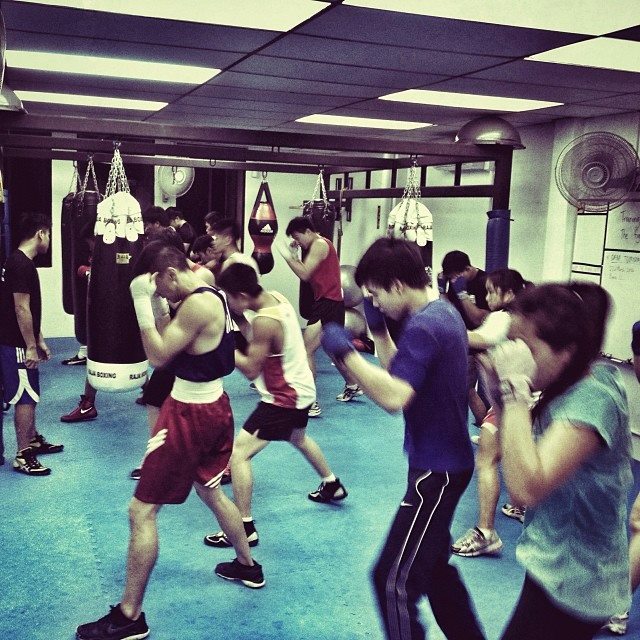 WhatsApp us at 84227301 or click here to get started and train with us at Singapore's top boxing gym, Legends Fight Sport!