Written by Bryan Gan
Combat Sports Writer for Left Hook Larry
*Note – the writer is a guest whose opinions do not necessarily reflect those of Legends Fight Sports and/or its fight team and coaching staff.
The last fight I attended live cost $80, to say nothing of the beer prices that usually accompany live sporting events. While the flash and fanfare of the event certainly made the cut, I was not particularly excited by the fight card at all, even before the first fisticuffs were exchanged. This isn't the first time that this has happened in the local pro boxing scene – looking at the matchups, you can pretty much go 10/10 for your fight predictions simply based on nationality.
Fake It Til You Make It
Essentially, it was an evening designed for local fighters to add one more journeyman or novice scalp to their record. Every foreign opponent either had a negative record, or were much more inexperienced than their respective Singaporean opponents. Poor fighters who simply made the trip for a punch in the face and a payday. The only title on the line was from the OPBF – who can say with a straight face that this is worth caring about? The men competing for it had less than 10 pro wins each. Were this not a live event in my own hometown, I would have to be extremely bored to even Google the result, let alone watch it.
This is not a problem unique to the Singapore scene, nor is it that big of a deal. Back in the day, you 'seasoned' your fighter against different style matchups, all winnable unless they messed up bad. And in the pro circuit, it is essentially the standard route even at the highest levels of the sport – build up a 20 win, 18 KO record against nobodies to score a big payday fight.
Missing The Mark
However, to do this now at this stage of the sport in Singapore is stifling its growth in both popularity and quality. Fighters hardly test themselves against truly competitive opposition, and their professional bouts are basically marketing material for their gyms. 'Train with the champ!' and all that jazz. It's therefore unsurprising that most of the prized fighters at Singaporean gyms never fight each other, preferring to let their friends, family, and clients watch them smash cash-strapped journeymen from the third world. And the lack of quality opposition means that even this sometimes doesn't go well – supposedly top fighters struggle against unheralded opposition simply because they have not been tested enough.
As this goes on, is it any wonder that the demand for pro boxing in Singapore is limited almost exclusively to friends, family, and gym clientele? No promoter can afford a space bigger than a gym or community centre, let alone brand and market it properly. There isn't even an incentive to anymore. They know no one else will come. There is nothing that remotely resembles a compelling reason for boxing fans to care about local pro bouts, unless your friend/sibling/coach/teammate is in one.
Rivalry and Retribution
All good advertising tells a story. If the boxing scene is to grow, the story cannot be 'come and watch me style (or in some cases, struggle) against someone with a sub 40% win ratio'. Because nobody else besides your immediate circle will care.
Neither can the story be 'come and watch me fight for the vacant ABC123 Intercontinental Pan Pacific Grand Hyatt Oceania Silver Belt'. For the same reason. Nobody with any boxing sense gives a damn, let alone those without.
Pro-boxing takes its best storytelling cues from pro-wrestling. Anyone can enjoy pro wrestling because the story is told well (for the most part). People care about the matches (even on a superficial level) because of the trash talk, the rivalry, the high stakes and pride on the line. Watching the best face the best. Bad blood being settled in the ring. Being promised an exciting showdown.
Singapore Pro Wrestling (SPW) consistently grew their audience from immediate circles of family and friends to putting on regional shows and having legends from NJPW and WWE perform right here in Singapore for this very reason – promising exciting moments and delivering a great story. And they didn't even have a network of wrestling gyms or a history of national wrestling competitions to draw talent from.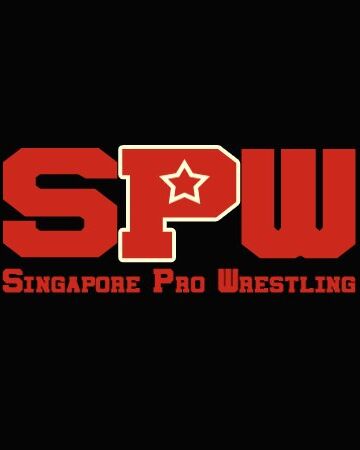 Conversely, the 2 most exciting moments of the event I attended was the most dominant and savage beating of the night from a top fighter against a journeyman (which, by the way, is how it is SUPPOSED to go), and another top fighter mounting a dramatic comeback against a young fighter that he should have beaten much more easily. I much more enjoyed the $80 spent on post-fight drinks with Soviet Boxing Specialist Alex Volodin, in attendance to corner his fighter Muhamad Ridhwan who was responsible for the aforementioned beatdown.
A Better Way
If anyone is to want to watch pro boxing in Singapore, the story has to be told better. It means the best facing the best. The champions from different gyms putting their records on the line to determine who the greatest is. Marketing alone cannot save an inferior product. But the right matchups can be marketed hugely and successfully.
The swelling number of boxing (and box-fit) studios in Singapore has grown exponentially over the past few years. This is as good as any of an indicator in a growing, albeit casual, interest in the sport. CBD office workers who punch a water bag to work out a sweat are not interested to watch the types of events mentioned. But they can be sold a story of the best in the nation putting it all on the line and throwing down.
As more of these happen, pro boxing can deliver what it needs to in order to grow – entertainment. There can be no support, no sponsorships, and no sales otherwise, beyond the low plateau that the pro circuit currently finds itself stuck on, gazing upwards at the skyrocketing popularity of MMA and other rival products.