About Boxing
Boxing is a sport with a rich history and is definitely considered to be one of the most efficient of combat sports. Popularly known as the art of sweet science, boxing is about 'hitting and not getting hit'.
Our Coaching Style
We are NOT a fitness or boxing aerobics studio/ club. We are a genuine boxing gym. Our classes do not only focus on cardio but our coaches will teach you footwork,attacking, defensive and counter punching boxing skills that trained fighters use in their fights. You can look forward to experiencing a good overall workout and also learn new, effective skills from attending our boxing classes. Everything we get you to do is with a purpose. We teach you the beautiful art of boxing. We teach you REAL skills.
What to expect?
You will be shadowboxing, punching the bags, hitting the pads with our trainers, technique/ skill sparring, partner boxing drills, reaction drills and some other boxing activities that our fighters learn from their personal extensive experience in competition and training overseas.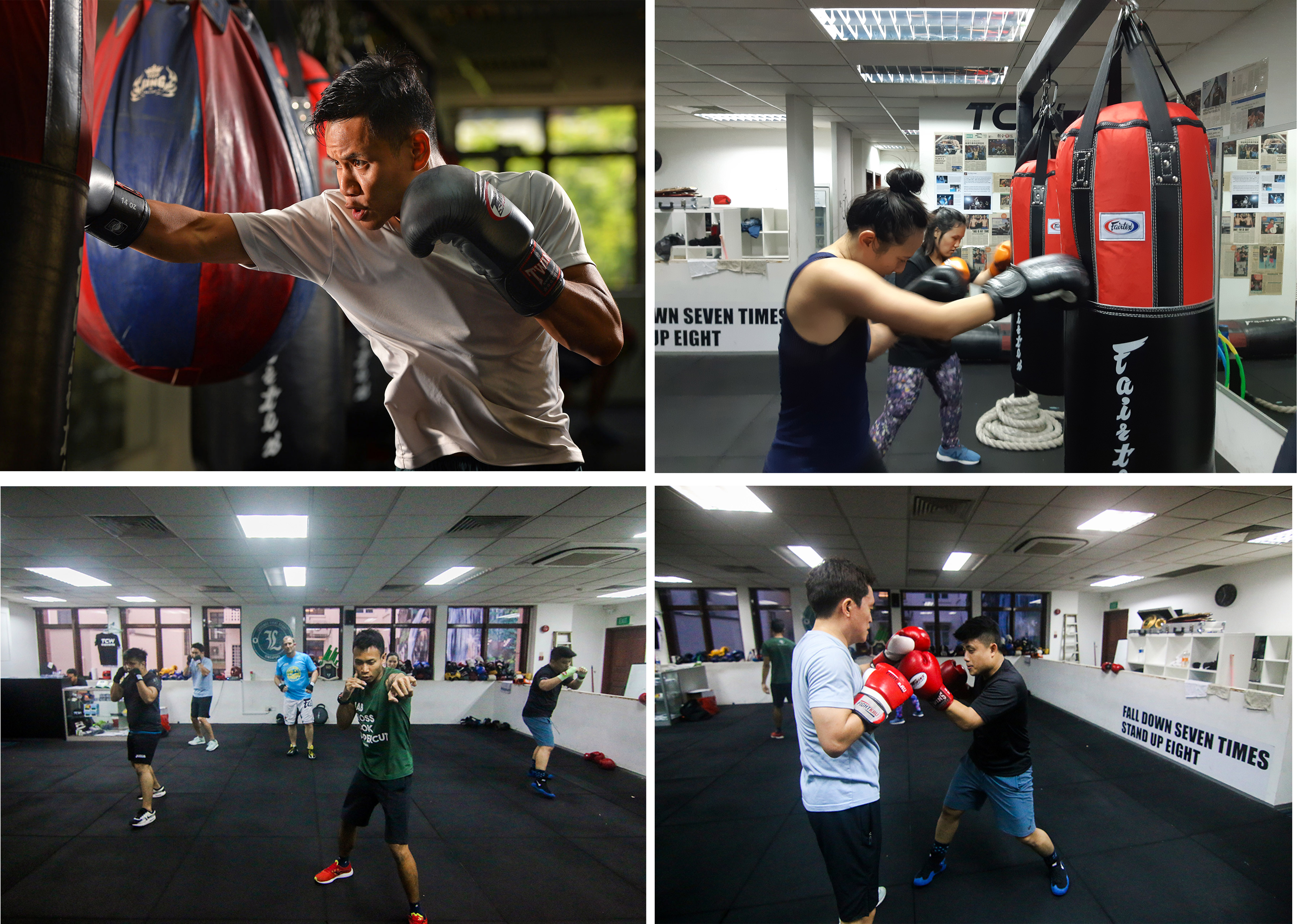 Training gear/ Equipment
Comfortable and light training attire, sports/ boxing shoes, hand wraps, mouth guard, head gear (for hard sparring only) and boxing gloves (provided). Do know that you can purchase your own personal hand wraps, mouth guard and "Legends" boxing gloves over the counter.
We run a variety of classes focusing on the different aspects of boxing so that you can better grasp the different techniques, skills and drills required to do well in the sport!
Click HERE watch this video to help you understand the different classes we offer at Legends. The classes are also listed below.
Boxing
Boxing Techniques
12 Rounds
Sparring
Little Legends (7 – 12 years old)
Ladies Boxing
Legends Core (specific Strength & Conditioning training for boxers or combat athletes)
Please click here to view the full Legends Fight Sport gym class schedule!